You just closed on that new home you worked so hard to find, then purchase, then move, then unpack, then get rid of all those boxes. It feels like just yesterday you threw away the last box – when you notice it.
…in this one spot way over by the toilet, is the wall wet down there? So you push on it – boom, your finger goes through.
It happens, far too often. These 5 tips will help you as you look for a home and after you move in. Puyallup, Tacoma, Maple Valley, Bonney Lake, Auburn, really – no matter where you are buying your home this information will help!
Undetected Water Damage

Perhaps once a month we get a phone call from a new client with some version of – "I noticed some water behind the sink/toilet/dishwasher/shower etc… and when I went to investigate, I poked my finger straight through the sheet rock and found mold growing in the walls and subfloor." This is always a tough scenario because many times, if the damage occurred prior to the client buying the home or has been going on for more than a couple of weeks, Home Insurance will not cover it. Some common causes are a leaky pipe or appliance, the seal around a window or failed siding, water heater systems failing. Any way you cut it, the result is often a significant out of pocket expense.

How can I prevent this?
Do not waive your Home Inspection! While a home inspector can't catch everything, they are trained to look for any signs of moisture and can often alert you to potential damage before you purchase the home. Review it for issues and get the issues addressed as part of the transaction or at least know you will need to address them right after you move in, before they become bigger problems.

Major Appliance Failure

It always amazes me that an appliance can last for twenty years for a prior owner but within six months of moving in, it will fail for the new owner. Seems to happen very often and can be the source of significant unexpected expense.

How can I prevent this?
Be present during your home inspection- if the inspector notes that any appliances are nearing the end of their lifetime, you may still be able to negotiate their replacement into the purchase. Buy a Home Warranty- It won't pay to repair the damage, but at least the appliance would be covered for repair or replacement.

Sewer or Septic back up

There are very few things worse than watching (and smelling) sewage bubble up through your toilets and showers. It happens quite frequently in older homes and homes with septic tanks.

How can I prevent this?
If you are on a septic systemBe present during the Home Inspection and pumping of the septic tank. A good home inspector should talk to you about what not to put in your septic system and how to maintain it. Ask questions, for example where the access to your tank is and where the drain field is before you move in. Talk to the prior owner if possible and the neighbors to find out if they have had any issues.
If you are on city sewerWith a home around 30 years or older, it would be very wise to pay the extra money to have your sewer line scoped prior to agreeing to purchase the home. Repairing or replacing a sewer line can often cost more than $10,000. There are some pretty cool insurance coverage options to protect you against this type of damage as well. Most Home Insurance companies offer at least some coverage to repair the damage a sewer back up causes. There is also a separate Service Line Coverage that can be purchased to repair or replace the sewer or water lines if they fail.
Fire damage from Wood Stove or Fireplace
Every year we have at least a few Fire and smoke damage losses caused by improper care of a wood stove or fireplace. If the flue is not properly cleaned, or you don't know how to safely operate the stove or fireplace, you are putting yourself at risk. Your Home Inspector won't be of much help here as they are not authorized to inspect wood stoves or wood burning fireplaces.
How can I prevent this?
Here are some steps we recommend to reduce your risk of problems.
Talk to the prior owner about how to operate the stove/fireplace. Take a video of them explaining it to you so you will always have it.
Get the flue professionally cleaned before you use it. Ask the person again how to safely use it and have them inspect for damage.
Properly maintain it, ask how often it should be cleaned.
Of course, be sure you are monitoring the device while in use.
Keep combustibles clear of the unit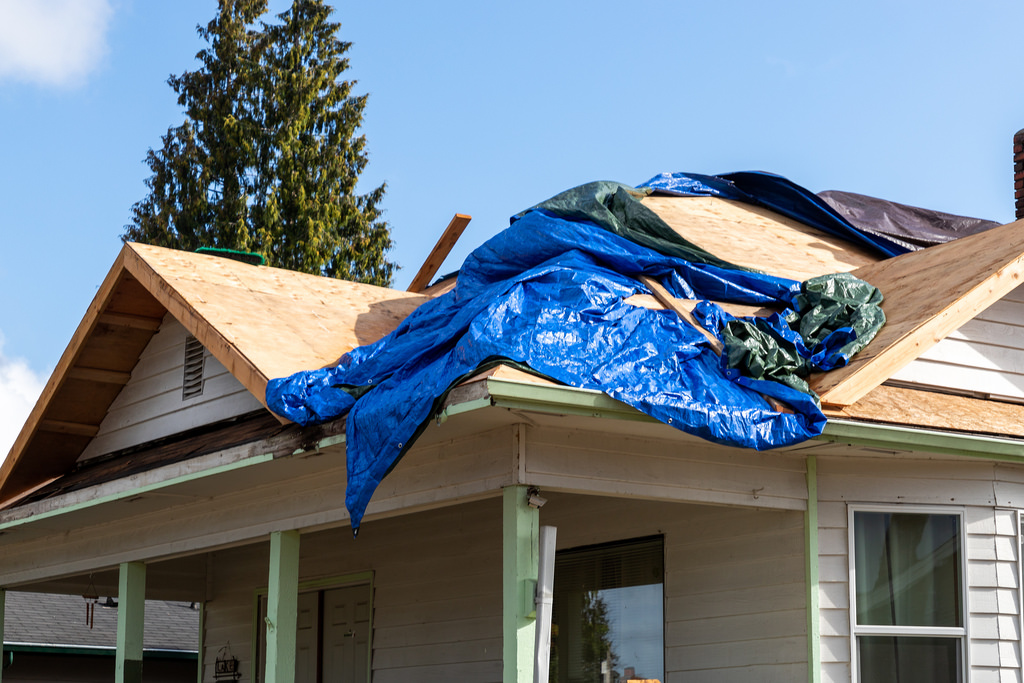 Roof leaks and wind damage
Every winter we get lots of calls right after the first big rainstorm and the first big windstorm of the year. That's when all the people who bought homes earlier in the year find out they have a leaky roof or that many of their shingles have blown off. Home Insurance will often help in this scenario, but if the roof is older, they are unlikely to pay for full replacement of the roof. If the damage is minor, you are going to be better off to cover out of pocket than submit a claim, helping keep your home insurance rates down.
How can I prevent this?
Here are some tips on how to prevent a winter disaster on your roof.
Don't ignore it if the Home Inspector calls out a repair that should be done to the roof. Get the work done!
If the Inspector tells you that you have less than five years of life left on the roof, even if you get a five-year roof certification, start saving now for a replacement roof. A leak or windstorm could make your timeline much shorter than five years.
Keep up on maintenance on the roof, hiring professionals to help keep it clean and free of debris will cost a little bit now, but save you huge in the future!
We hope you've found this information helpful and that is saves you some grief, time and money down the road.
Please feel free to reach out with questions at any time. We are here to help & educate!