Let's face it. The last few weeks have been perhaps the most surreal and unnerving times we have faced since the attacks of September 11th 2001.
For me I think it's the feeling of not being in control of my own destiny and that much of what I've worked for could be so easily wiped out by a single virus.
But even with this dark cloud of doubt and fear hanging over us, there are some silver linings. There are things that we can all do to come out of this as stronger and better individuals, families and communities.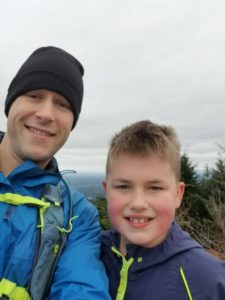 Here are five things that I'm going to try do to improve myself and my family during this time of Social Distancing.
More quality time with family- With both parents working from home and the kids learning from home for the next few weeks, we have an opportunity that may never again occur in our lifetimes. From nature walks at lunchtime to reading stories and working in the garden, this is all time very well spent. While that all sounds great, this will be a true test of just how much we can stand of each other. Add to that 3-4 Zoom meetings a day per child with their teachers and enforced homework and we'll just say that it's less that idyllic. Framing it in the mindset of an opportunity and not a liability is the key though and we are working on that!
Get Outside- Spring in the Pacific Northwest is a truly special time of year. We try to get out and enjoy it at least 3-4 times per day! I'm sure that you've noticed how good you feel after a nice walk, jog, bike ride or just working around the yard right? That's because being out in nature is where we humans were designed to be. Plus it's free and one of the few things the we are approved to go out and do during the "shelter in place" order. Just have to time those breaks in the rain!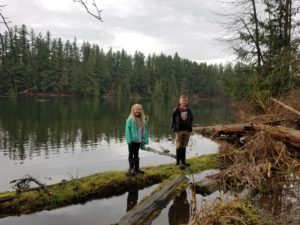 Improve my cooking skills- With restaurants closed for a time, we have a perfect opportunity to hone our culinary craft. We know home cooked meals save money and are often much healthier for us and now that we have cut our commute time to zero we actually have the time to cook. There are so many resources online for recipes and tutorial videos that you really can cook almost anything you want (presuming you can find the ingredients in the increasingly bare aisles of the grocery store). My wife has been enjoying baking bread and making our own pizza dough and bagels. I've been experimenting with some cool dinner recipes and actually pulled off a pretty decent chicken tikka masala. The kids love to help cook as well so it's a great activity for the whole family.
Growing some of my own food- I've always loved gardening but recent events have made me realize that we can't always rely on the grocery stores to have what we need when we really need it. So I've done a lot of research (thanks YouTube), added a couple of extra garden beds and now plan to grow a lot of peas and beans, tomatoes for canning and sauces, and things like potatoes, carrots and onions that will store for a long period of time in our garage. Will I be successful? Hopefully, but even if I'm not, growing plants is a great stress reliever and a ton of fun for the kids.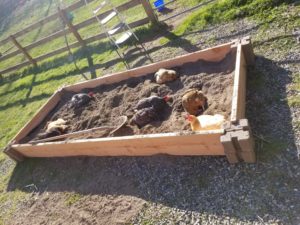 Be Gracious and Be Kind- We are all at much higher stress levels that usual so I'm trying to remember to be extra nice to people, even when they aren't being particularly nice to me. I'm taking as much time as possible to call my friends and loved ones just to check in. Especially if they are stuck in a senior care facility with no visitors allowed. I'm trying to figure out how to help someone every day. I'm donating blood and trying to volunteer safely in the community where I can. We are all in this together and we need to take care of each other.
I hope this article finds you in good spirits and in some way gives you at least a few ideas of things to do if you are struggling. Remember that every challenge has an opportunity within it and that things will get back to normal soon enough.