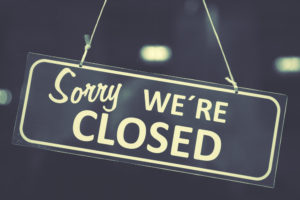 Businesses and Landlords – If I lose income because of COVID-19, will my loss of income be covered by my business insurance policy?
As the state mandated shut down of many retail and service sector businesses enters it's second week, we are seeing more and more questions come from our business clients and landlords.
For Business Owners the question goes something like this:
Can I file a claim for loss of income due to the COVID-19 shutdown?
Most Business owners Insurance policies have a Business Income Coverage that will reimburse the business owner in the event that a covered loss inhibits their ability to earn revenue. Unfortunately, these policies also include a clause that excludes coverage for viruses and other health related issues. As one carrier wrote in a recent statement-
Business Income Coverage does not apply when business slows or suspends operations due to viruses. Coverage for viruses is excluded because the exposure cannot be adequately quantified for pricing.
Commercial and Residential Landlords are in the same boat. Landlord Insurance policies also have a loss of income clause. However, a tenant being unable to pay rent is not a covered loss and hence coverage will not apply.
So if I am a business owner or landlord, what should I do now?
As a business owner impacted COVID-19, a critical first step would be – start to document your financial losses. Relief could come in one of two ways and with either outcome you will need to prove your loss of income.
It is possible that the government could attempt to force insurers to cover your loss of income. There is already proposed bill in New Jersey that would do just this. This seems unlikely to come to fruition as it would be a very dangerous precedent to set and would cost insurers potentially billions of dollars. Even if it were to happen, the subsequent increases in your annual premium would likely make you wish it hadn't.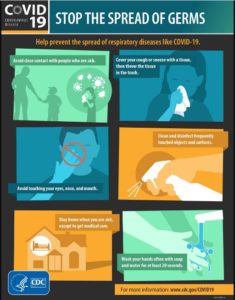 Much more likely is some form of government bailout direct to business owners. While this is already under discussion, we are so early into the crisis that no one knows exactly how it would pay out. One thing that is almost certain is that businesses will be required to prove their loss of income. So be proactive and work with your bookkeeper to track every lost penny.
A closing thought to remember- We are in a very uncertain and unnerving time right now and tensions are high. Your friends, families, employees and customers all likely need some extra love and reassurance from you to get them through. So be kind, be compassionate and be a rock for your loved ones and your community.
If you need help with your business insurance or have any questions please feel free to contact us.