Many car owners are happy to get 100,000 miles out of their car before trading in for a new one. Some adventurous car owners try to squeeze 200,000 miles out before calling it. Long time PNW Insurance Group client Sherrie Soderquist pushed her red Subaru Outback to over 500,000 miles from 2004 to 2020 commuting from Ellensburg to Kent for her teaching position at Martin Sortun Elementary School. In the end, she rewarded with a feature in a recent Subaru television commercial.
Sherrie was not intending on moving to Ellensburg in 2004. Still, a chance viewing of a home for sale gave her the feeling that this was the house where she would retire. Despite the daunting prospect of commuting 120 miles one-way for her job in Kent, she took the chance to purchase her dream home on a three-acre farm.
After the move in 2004, Sherrie purchased a red Subaru Outback with only one previous owner and very few miles on the odometer.  To keep the car running smoothly, she did not skimp on a regular maintenance schedule that included monthly oil changes and yearly new tire purchases. She also had the same mechanic work on the car. That mechanic helped them identify any small issues before they became significant hassles.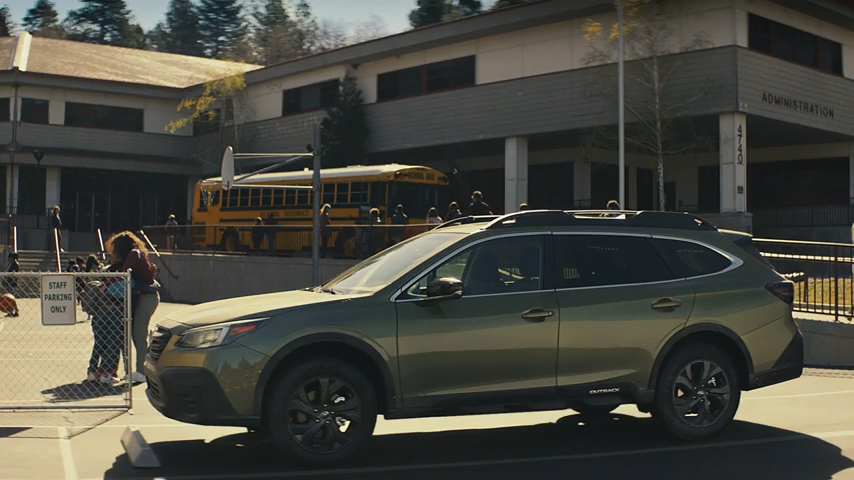 When Sherrie reached 500,000 miles in 2017, she submitted her story to the MySubaru.com website. A year and a half later, the Subaru marketing team called her and asked if they could feature her story in a commercial.  Subaru borrowed the car for the commercial, and to thank her, their mechanics repaired all the seals and exhaust systems, plus gave her a brand new 2020 Outback and a $10,000 donation to her school that went towards library books and support for the math and science programs.
Sherrie is retiring on September 1st after thirty-seven years of teaching. She will not miss the long hours of listening to books or playing mind games to pass the time during her commute, nor will she miss the nearly 4 hours one way during high vacation traffic time. However, she is grateful to Subaru for making a reliable car for her 240-mile daily round trips.