Looking for ATV insurance in Washington State?
If you're looking for insurance to protect your all-terrain vehicle (ATV), utility vehicle (UTV), side by side (SXS), or any other off-road vehicle, PNW Insurance Group has several ATV insurance companies to choose from. Whether you live in Puyallup, Ferndale, Monroe, or any other part of Washington state, PNW Insurance is here to help!
All-terrain vehicles are three, four or six-wheeled buggies used off-road. The insurance coverage you'll need for these off-road vehicls is actually very similar to motorcycle insurance.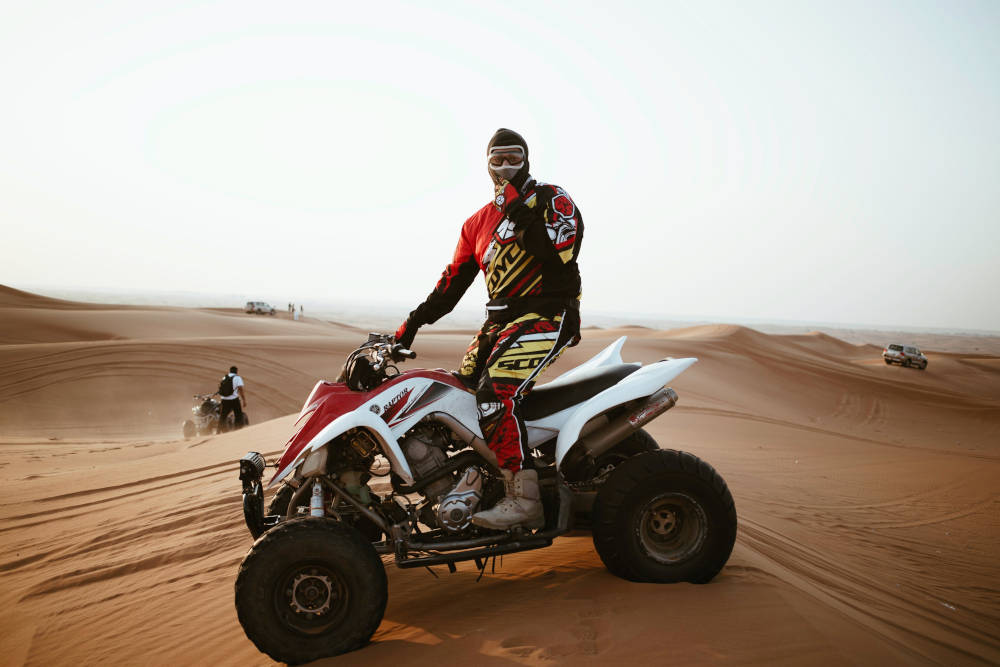 Do I need to insure my ATV?
Washington State does not require you to have insurance on your ATV's or UTV's as long as they are not licensed for road use. However, many ORV parks will require proof of insurance before you can ride there. If you aren't riding at one of those parks though it's unlikely anyone will hassle you about having insurance.
Keep in mind that over the years we've found many of our clients mistakenly assume damage to their ATV's and any liability resulting from an injury claim would be covered by their home insurance policy. This is not the case!
In order to have any type of coverage for your ATV, you need to have a separate insurance policy. We have seen some pretty bad injuries on ATV's over the years so taking the time to protect yourself is crucial. Luckily, a separate ATV insurance policy is generally quite inexpensive and can provide a lot of coverage for a little cost.
What does ATV insurance cover?
ATV/UTV insurance is designed to protect you, your off-road vehicle, and others from any potential accidents that may cause damage or injury. Sometimes your auto insurance or homeowners insurance just won't suffice depending on your needs and situation.
With collision, comprehensive, and uninsured/underinsured motorist property damage coverages, you'll be protected against most accidental damages and losses.
When purchasing ATV insurance, you have the option to include medical payments, uninsured/underinsured motorist bodily injury, and funeral expense coverages that will provide protection for any of your injuries or death if you happen to get into an accident.
If you get into an accident and are found to be at-fault, ATV insurance can help protect you with liability coverage. Whether you accidentally injure another person(s) or damage property, bodily injury liability and property damage liability coverages can help provide the proper insurance protection you'll need.
How much does ATV insurance cost?
The price of your ATV insurance policy is dependent on many different factors including your vehicle's make and model as well as your age and driving history. Contact us today if you'd like to learn more.
All-Terrain Vehicles (ATVs) are becoming increasingly popular and come in a variety of different models. Most insurance companies have a different set of rules for providing coverage for ATVs, depending on the vehicle type.
How to Get an ATV Insurance Quote
To get started on your ATV insurance quote today simply call our office directly or complete the fields below!
We understand you may be concerned about the specifics of your ATV and the insurance policy you are carrying. So while we are based in Puyallup, we are happy to share that we also serve clients all across Washington state in cities like Ferndale, Monroe, Tacoma and yes even Spokane!
Our local and independent insurance agency is ready to answer all your questions about ATV insurance and give you advice on the best coverage options available based on your specific insurance needs. Get your online quote from one of our independent ATV insurance agents today!